Address: Shifford, OX29 7QS
Accessibility, Facilities, and Parking: Please visit our dedicated accessibility page here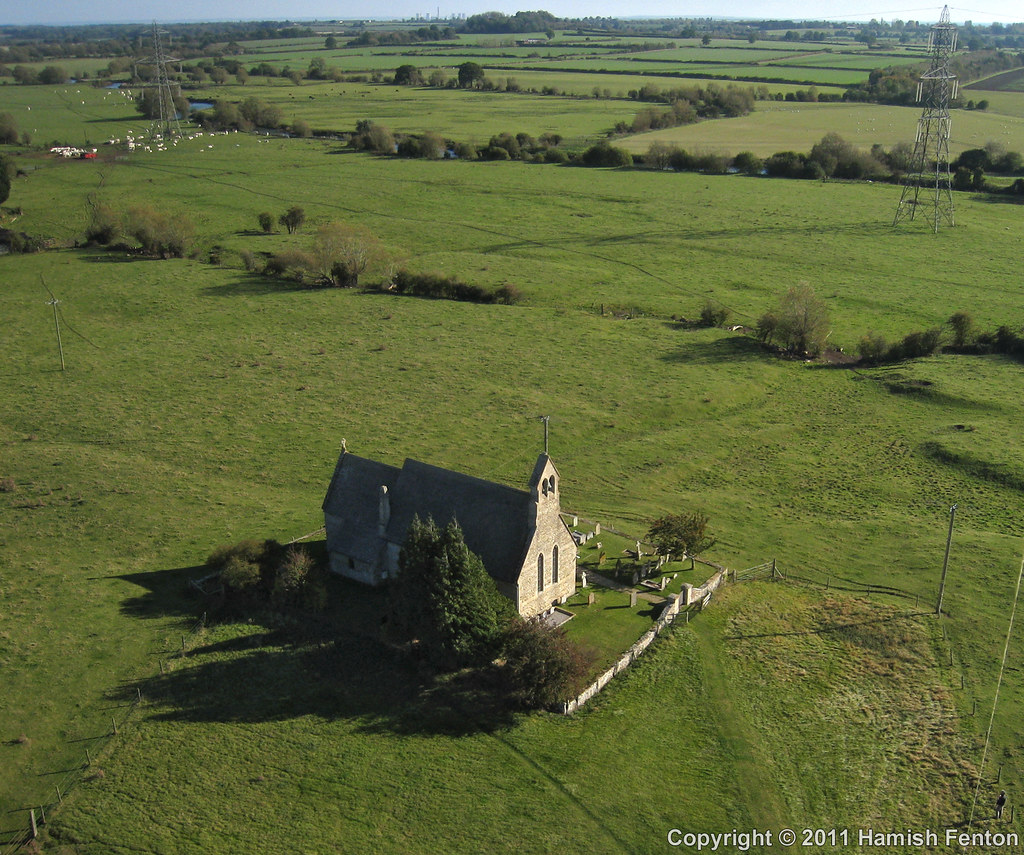 Church & Congregation
St Mary's is a small church built in 1863 by Joseph Clarke in limestone in a Gothic Revival style. Set in the water meadows just north of the Thames, the church has a very picturesque setting. The present church, which is Grade II listed, replaced a chapel documented from the early 13th century that was a dependent chapelry of Bampton. St Mary's can accommodate a congregation of about 80. There are two bells, which are not rung at the moment. One is said to be one of the oldest bells in the country. The wardens of St James Aston are also responsible for St Mary's Shifford. The surrounding field is kept cut by the local farmer who owns the land. The services are said Eucharist on the first Sunday of every month and sung evensong on the third Sunday throughout the summer months. There is an organist who plays at these evening services. There are no social events at St. Mary's but the Church is supported by helpers who arrange the flowers and help with readings at Christmas and evensong. Services are traditional in style. Although small in number, the congregation members are determined that regular services continue at St Mary's, with the beautiful location in the fields and its simplicity mean that for many, worshipping there is the ultimate way to 'unplug' and unwind.
Churchwardens
John Ordish & Chris Holt
Location & History
Shifford is a hamlet in the civil parish of Aston, Cote, Shifford and Chimney in West Oxfordshire, England. It is on the north bank of the River Thames about 6 miles (10 km) south of Witney and about 2 miles south east of Aston. The name is derived from 'sheep ford' and the stonework of the ford across the Thames was recorded in 958. Never a large settlement, Shifford had fifty residents aged over 14 in 1377 and a similar number in the late 17th century, reaching 70 in the late 19th century. Numbers fell throughout the last century and Shifford now has only a small number of residents. For at least 340 years, there has been a belief that King Alfred held an assembly at Shifford, based on a reference to 'Seuorde' or 'Sifford' in the 12th century poem 'The Proverbs of Alfred'. Scholarly opinion now favours other locations, such as Seaford.