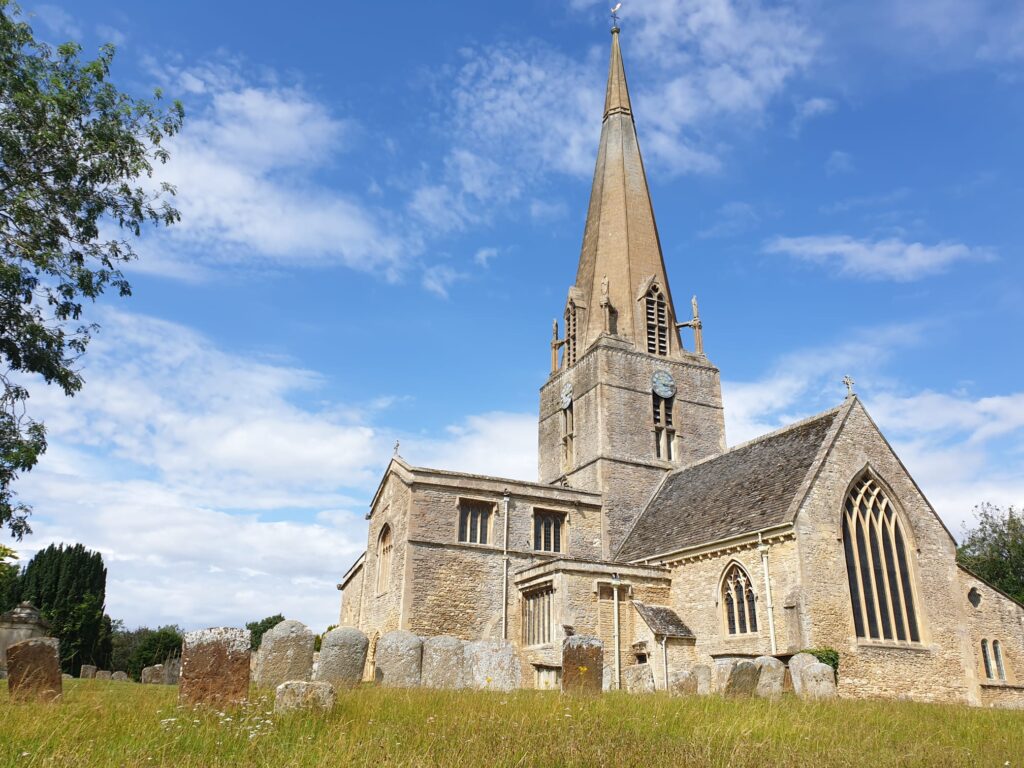 For further information please contact:
Chairman – Mike Connor [email protected]
Secretary – Jill Hall [email protected]
The Friends of St Mary's is entirely independent from the Community Church Council and a registered charity inaugurated in 1994 as a non-denominational trust to build up a substantial long-term endowment fund (a fighting fund) to assist with major restoration projects (which regular giving cannot possibly afford).
The Endowment Fund, the interest from which accumulates to provide the help for large projects, has been established but needs to be maintained to continue to be able to help with the upkeep of this ancient and impressive building; particularly restoration and repair of monuments, ornaments, furnishings, organ, windows and other embellishments. Most recently FOSM has assisted with the bell, roof and organ appeals and is now engaged in a project to repair and restore tombstones and monuments in the churchyard.
DATES FOR THE DIARY. FOSM's 2023 SUNDAY AFTERNOON TALKS
We are delighted to announce another season of afternoon talks for 2023.
All talks in the church at 3pm Tickets £8 per talk from Charity Shop or [email protected] as from the New Year
Sunday 19th February: Part two of the life and times of photojournalist Peter Jordan. This illustrated talk will be held in the Village Hall so tickets will be limited.
Sunday 26th March: A family event! We are very excited to have been approached by Liz Rose, of Bampton, whose father, Dick King-Smith, is the celebrated childrens' author, who wrote, amongst about 140 other stories, 'The Sheep-Pig' which became the wonderful film 'Babe'. 2022 celebrates Dick King-Smith's centenary. https://www.dickingsmith.com
Hear from Dick's son Giles about his father's amazing life: from Liz about how she found the unfinished manuscript of 'Ambrose follows his nose' in her loft after Dick's death and from Josie, his great granddaughter, as to how she finished the story, which was published in hardback on World Book Day 2022. Puffin plan to publish the paperback of 'Ambrose follows his nose' and the 40th Anniversary edition of 'The Sheep-Pig' in March to coincide with World Book Day 2023, which is on the 2nd of March. There will be an opportunity to meet the family and it is hoped that Waterstones, Witney, will be on hand to sell copies of both titles and arrange a 'book signing' of 'Ambrose' by Josie, the co-author, after the talk, which is to be held in St. Mary's Church.
Sunday 23rd April: The Revd Canon Andrew Wright, Secretary General The Mission to Seafarers will be giving an illustrate talk on his work with The Mission to Seafarers: Seafarers, their families. Who are they and who cares for them? We are all utterly dependent on today's seafarers who deliver over 90% of what all that we utilise, both essentials and luxuries. Despite that they remain invisible to many. In recent times the pandemic and Ukraine conflicts have brought unparalleled challenges – and yet these amazing people have sustained world trade against all the odds. Who are they these people who remain remote and who yet are so integral to all our lives. What is the work of The Mission to Seafarers in this context?
The Revd Canon Andrew Wright was educated in Oxford before studying Theology at The University of St Andrews in Scotland. In Cambridge, he prepared for ordination in the Church of England. Having served in parishes in Liverpool, Carlisle, and Wigan, he returned to Oxford where he spent 16 years in a co-educational boarding school – as Chaplain, Head of Religious Studies, and Housemaster. In 2007, he moved into maritime welfare, firstly in a senior operational post at the Royal National Mission to Deep Sea Fishermen. In 2013, he took up his current role as Secretary General of The Mission to Seafarers. He has had the responsibility of leading this global charity through a period of extensive change and development – in programme, in structural reorganisation and governance reform, and in major fundraising initiatives. Until very recently, alongside his responsibilities at the Mission, he was also Chairman of the International Christian Maritime Association, the umbrella body bringing together most of the organisations engaged in frontline maritime welfare. Beyond his work, he has a range of interests including walking, cycling, and doing his 5km Parkrun every Saturday! He has been heavily involved in drama, both as actor and director. He also enjoys writing, poetry, and history. He is married and has a son, three daughters, and several grandchildren.
Full details of all will be available in the New Year from Contact, posters, and media.
* FOSMs is currently actively involved with the restoration of 9 "at risk" tombstones in the church graveyard. OFHS has mapped and recorded all graves and monument within the church graveyard and recorded in detail, where possible, family names, dates and history. If you would like more information about your local family history contact www.ofhs.org.uk and come to the talk.