Address: Curbridge Road, Lew, OX18 2AZ
Accessibility, Facilities, and Parking: Please visit our dedicated accessibility page here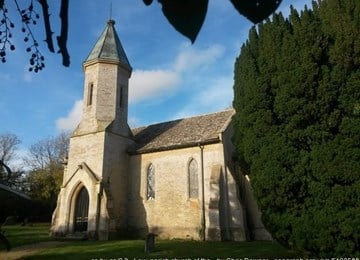 Holy Trinity Lew Photo Gallery: Click here
Church & Congregation
There are 30 houses in our village and we have a consistent 10% attendance every month. We have a committed, hardworking, friendly congregation who all offer great support and involvement in the running and upkeep of the church. We have a 'church clear up' each autumn/spring where everyone comes together to help tidy and clean inside and out. The Church has weddings and christenings and we have arranged very successful fund raising events. Our Christmas service is always full to bursting and a favourite for all villagers to attend. Our vision is to continue to be visible within the community of parishes.
Churchwarden
Julia Wells
Location & History
Holy Trinity is situated in Lew a small village within the parish of Curbridge and Lew, located about 2.5 miles southwest of Witney in West Oxfordshire.
Until the 19th century Lew was a township in the parish of Bampton. It became a separate parish in 1857 known as Bampton Lew. The parish was united with Bampton in 1917 and since 1976 has formed part of the benefice of Bampton with Clanfield. Lew was made a separate civil parish in 1866. The church was designed in a 13th century style by the architect William Wilkinson and built in 1841.